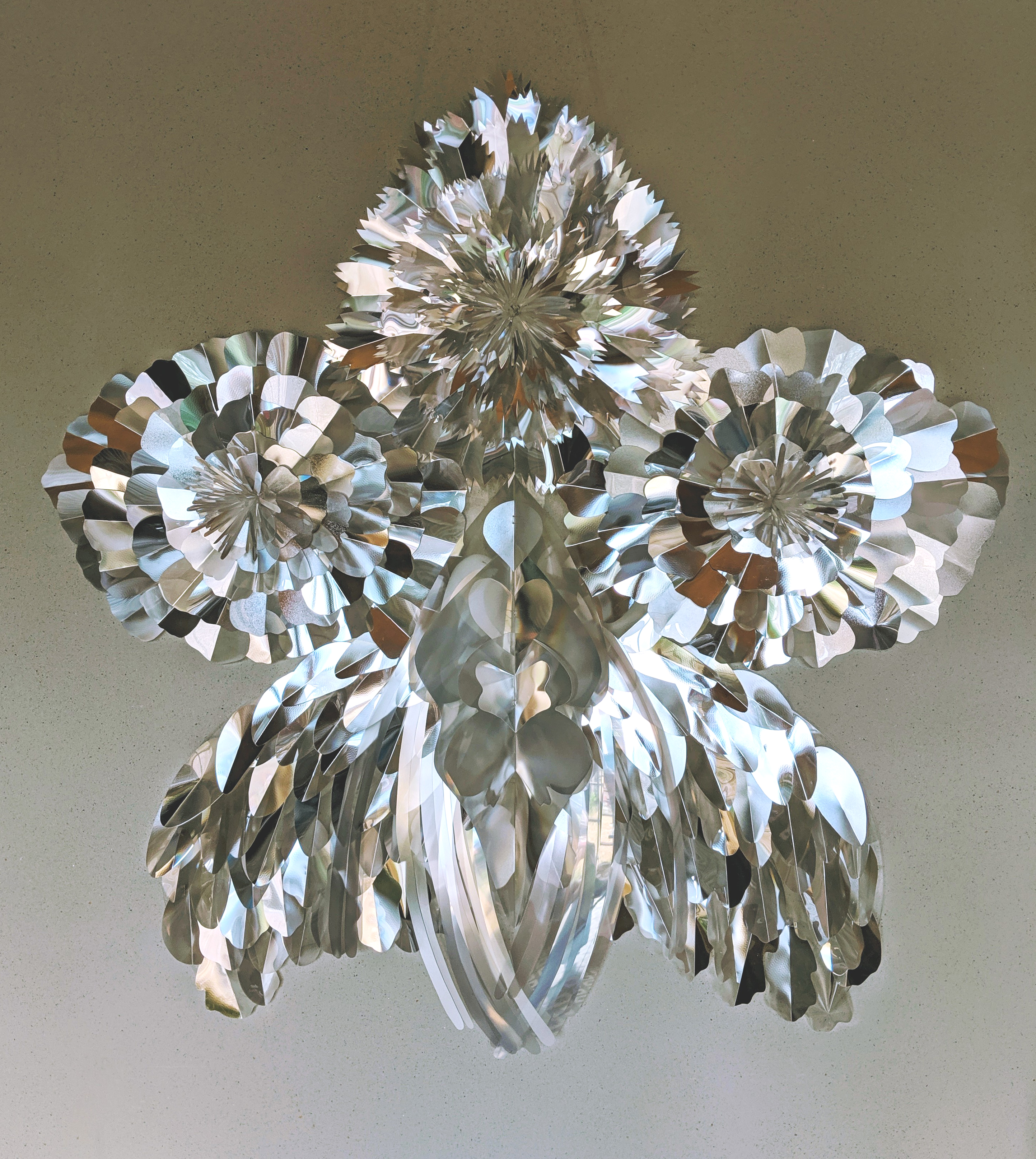 Mokoš
rok: 2019
rozměr: 80 x 80 x 6 cm
materiál: plexi 3mm, fresnelová folie z LCD monitorů, stříbrný drát
Mokosh
year: 2019
dimension: 80 x 80 x 6 cm
material: Plexi glass 3 mm, special foil from LCD monitors, silver wire
Mokosh was the name of the big mother – old Slavic goddess, the protector of women's destiny and childbirth. The original meaning of this name is associated with "wettnes", because moisture means also life potential. But water is not only what plants need to grow, but also what they provide to the ecosystem to thrive.
This piece shows a face which I met many times in my dreams and represents the mother of plants in the shape of the lily (flower often associated with women). The face of goddess of plants, which is now facing a deep crisis as not only plants loose the wast areas of the rain forests, where they can live. It is a face telling us the last advice: If you forget about us, you will forget what you really are. We are the mirror of your future.
Love us, protect us and you will love and protect yourself.