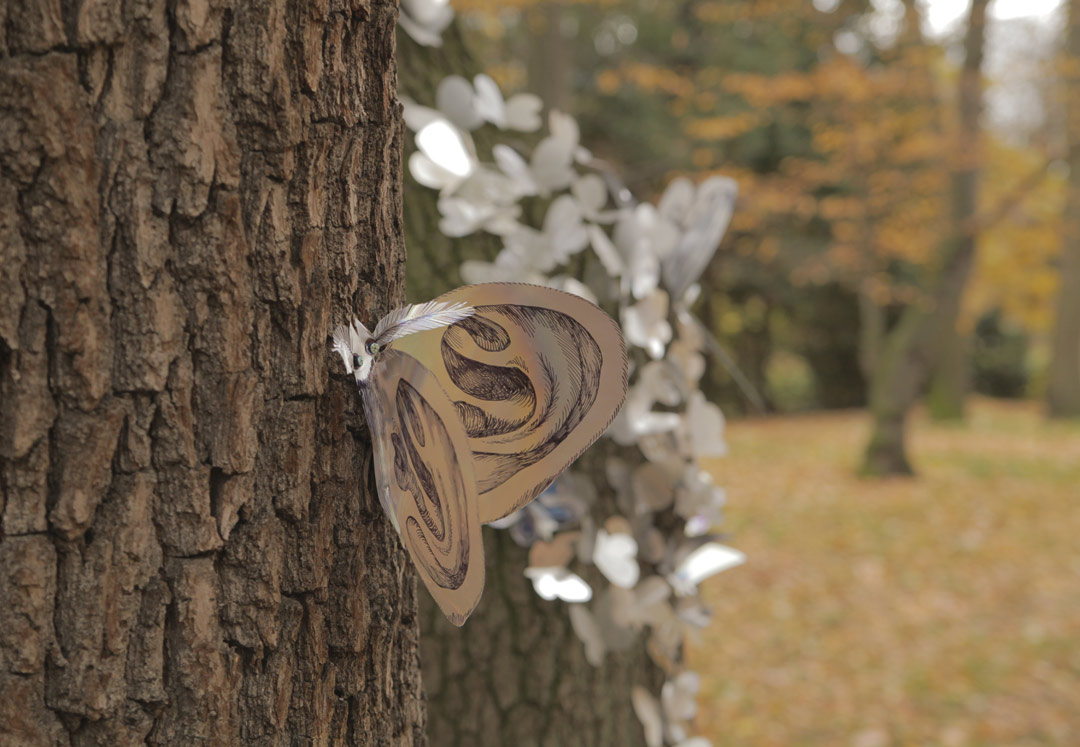 Listen to trees, talk to moths, ask the sun to give you all the colors.
Installation made from the electrowaste material – LCD folies. In cooperation with Trash Made prepared for one day event – Mushrooming 2012  in park Stromovka, Prague. Organised by Formyiksztalty.pl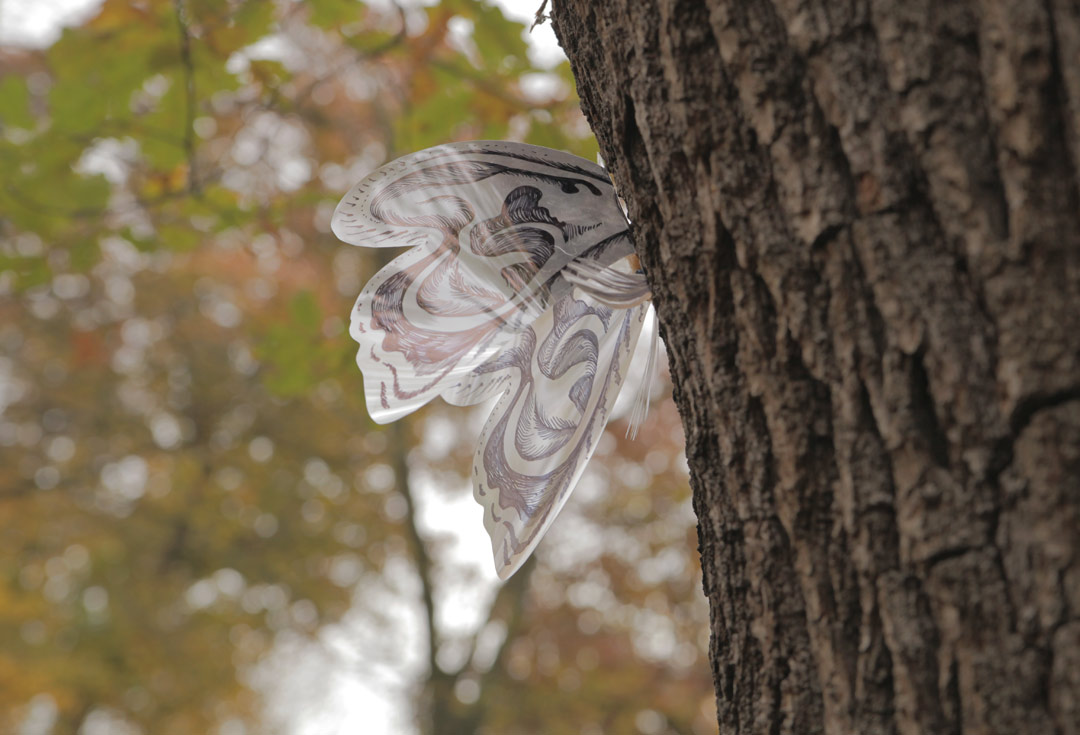 Naslouchejte stromům, mluvte s můrami, požádejte slunce o odhalení všech barev.
Instalace je vytvořena z elektroodpadu – LCD folií ve spolupráci s Trash Made pro jednodenní akci s názvem Houbobraní 2012 v praku  Stromovka v Praze.